About Us
---
History
GoldenKnight Steel corporation started out as an office furniture solution provider, custom fabricating vaults, vertical filing drawers, vertical filing safe cabinets, lateral filing cabinets, steel lockers, and made to order shelves, trolleys, steel index card cabinets, time card racks, bookshelves, and fire proof cabinets. From there, we have evolved into a design, fabrication, engineering, general contractor and trading company.
This expansion was mostly customer driven as our customers continued to ask us to assist them with their other projects. Our commitment to customer satisfaction has enabled us to expand our business as we continue to meet and at times exceed our customer requirements and expectations.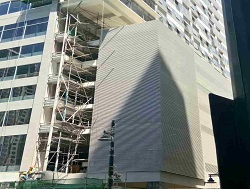 Our Mission
Every activity we are engaged in is encompassed by Customer Satisfaction. All of our employees and our programs are committed to customer satisfaction.
Our Values
We are concerned about the impact our operations have on the community, our workers and world we live in. We are committed to share our resources to improve our community, our workers lives and to promote environmental responsibility.
Customer Satisfaction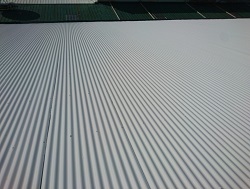 Our first responsibility is to give more value to our current & potential customers. We must do everything what we can to give the best quality and service to our customer. We must keep our customer to have more profit by using our products and services.
Management Based on Humanism
We are responsible to our employee and the employee should feel that they are part owner of the company. We respect their dignity, idea, and recognize their effort.
Integrity
We are ethical, honest, reliable, and accountable. We exhibit integrity when dealing with customers, suppliers, colleagues, family, and friends. We deserve trust, respect, and loyalty because that is how we treat others.
Balance
We value hard work, dedication, family and personal time. We encouragebalance and consider it essential to the well being of our people and their families.
Our People
We respect and care for our people. Through training, mentorship, and encouragement we help our people on their journey by providing support and resources to achieve their goals.